New Jersey Co-Managed IT Services
Enhance your existing IT team with 27+ years of IT management experience.
Hear From Our Satisfied Partners
The team at powersolution.com has provided us with immediate and reliable tech support service every time we needed them. It is a comfort knowing that their preventive IT solutions are always working behind the scene, allowing us to focus on what's important, the business of serving emergency responders with the equipment they need to save lives…
CEO V. E. RALPH/EMERGENCY MEDICAL PRODUCTS, KEARNY, NJ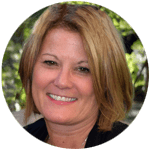 I wanted to say a very huge thank you from all of us at AIN for all of the help powersolution team have given us. Everyone has been really phenomenal to work with and patient with all of our requests and issues. We have made an awful lot of changes lately, we are in much better shape than we were a few weeks ago…Thank you very much – you are all so fabulous to work with!
DIRECTOR OF FINANCE AND HR, AIN, NJ
The powersolution.com team has given us the straight talk on what we need, cost-effective solutions, and detailed proposals. Their IT methods are always seamless, never interrupting our operations and at the best cost. When we've asked, they have delivered. I would recommend them to any business that needs a dependable and reliable IT support team. They are professionals.
PRESIDENT, ATOMIZING SYSTEMS INC, HO-HO-KUS, NJ
When we were looking for an e-commerce solution, powersolution.com's web staff was there to help us transfer our ideas into reality. Their creative guidance and understanding of our business were essential in getting out our message. Leaving room for expansion of the site, they worked diligently to make sure the results were accomplished within our budget. powersolution.com stays in touch from the start to the finish of a job. They don't just build solutions, they build relationships.
CEO MTM RESOURCES, HACKENSACK NJ
Discover Our Co-managed IT Distinctives
Managed IT Services in New Jersey
111 Town Square Pl Suite 1203,
Jersey City, NJ 07310, United States
Request a Quote: (855) 551-7760
Bergen County Managed IT Services Company
445 Godwin Ave Ste 2
Midland Park, NJ 07432, United States
Request a Quote: (855) 551-7760
Harnessing Excellence: Our Co-Managed IT Services
Boost Business Goals with Strategic IT
When you have our expert-driven co-managed IT services, embrace a strategic partnership that accelerates your business success. We collaborate to create a customized, growth-oriented IT blueprint backed by our seasoned industry expertise.
Our key strategy? Mapping IT to your business goals.
Our vision has placed us among the country's Top 500 IT Managed Services Providers, guaranteeing a game-changing alliance for your enterprise.
Staying Within Your IT Budget with Custom Solutions
Say goodbye to the dread of spiraling IT costs. We provide tailored IT service packages that fit your unique needs and budget perfectly.
Through our advanced bundles bringing state-of-the-art security, superior support, and optimal protection – you'll always be within your financial framework. Our solutions have consistently received top-tier industry recognition for value, ensuring you get top-notch services without breaking the bank.
Dealing with an Old or Make-Shift IT Setup?
Let our co-managed solution deliver modern, secure solutions.
24/7/365 Monitoring: Security at its Best
Sleep soundly, knowing your network is safe. Our continuous system and network monitoring spots and squashes issues before they become problems.
Achieving a striking average response time of 15-20 minutes, our helpdesk tackles all requests swiftly, minimizing potential slowdowns or downtime. Our vigilant surveillance aligns with NIST standards, a testament to our commitment to secure your operations.
Unrivaled Expertise in IT Project Management
Expect more from your IT projects with our unparalleled project management services.
From initiation to completion, we're by your side, ensuring every milestone aligns with your business objectives. Our step-by-step approach ensures all deliverables are implemented, approved, and smoothly transitioned from the project team to operations.
Trust our project management prowess to get the job done right every time.
Our Other IT Services in New Jersey
Frequently Asked Questions (FAQ)
Co-managed IT services are designed to enhance your existing IT infrastructure.
They provide you with access to specialized expertise and additional resources when you need them, enabling you to focus more on your core business operations.
Additionally, they offer improved system reliability, strategic IT planning, and customized solutions based on your unique needs.
Our services provide you with the ability to control your IT expenses.
You get access to top-tier IT support and services without the costs associated with hiring and maintaining a full in-house IT team.
Our IT Project Management services cover all stages of a project.
From initial planning to execution, monitoring, and completion, we ensure each phase aligns with your business goals while keeping flexibility at the forefront to tackle any project evolution.