Jersey City IT Outsourcing Services
Unburden your in-house IT team with our
IT outsourcing services in Jersey City
.
Learn More About Our IT Services in Jersey City
What Clients Say About Our IT Outsorcing Services in Jersey City
The team at powersolution.com has provided us with immediate and reliable tech support service every time we needed them. It is a comfort knowing that their preventive IT solutions are always working behind the scene, allowing us to focus on what's important, the business of serving emergency responders with the equipment they need to save lives…
CEO V. E. RALPH/EMERGENCY MEDICAL PRODUCTS, KEARNY, NJ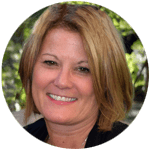 I wanted to say a very huge thank you from all of us at AIN for all of the help powersolution team have given us. Everyone has been really phenomenal to work with and patient with all of our requests and issues. We have made an awful lot of changes lately, we are in much better shape than we were a few weeks ago…Thank you very much – you are all so fabulous to work with!
DIRECTOR OF FINANCE AND HR, AIN, NJ
The powersolution.com team has given us the straight talk on what we need, cost-effective solutions, and detailed proposals. Their IT methods are always seamless, never interrupting our operations and at the best cost. When we've asked, they have delivered. I would recommend them to any business that needs a dependable and reliable IT support team. They are professionals.
PRESIDENT, ATOMIZING SYSTEMS INC, HO-HO-KUS, NJ
When we were looking for an e-commerce solution, powersolution.com's web staff was there to help us transfer our ideas into reality. Their creative guidance and understanding of our business were essential in getting out our message. Leaving room for expansion of the site, they worked diligently to make sure the results were accomplished within our budget. powersolution.com stays in touch from the start to the finish of a job. They don't just build solutions, they build relationships.
CEO MTM RESOURCES, HACKENSACK NJ
powersolution.com
IT Support in Jersey City
111 Town Square Pl Suite 1203, Jersey City, NJ 07310, United States
Our IT Outsourcing Company in Jersey City by The Numbers
Average response time for IT helpdesk support tickets
Our experience as a top IT outsourcing company in Jersey City
Long term customer satisfaction for our IT outsourcing services
Reliable Outsourced IT Services in Jersey City for SMBs
Improve Your Business Processes With Top-Tier IT Outsourcing Services in Jersey City
Working with our award-winning IT outsourcing firm gives you access to a trusted outsourcing partner that acts as Your One IT Solution™. 
With us, you can free up your in-house team to focus on critical projects while our outsourcing company provides you with:
Managed data backup and recovery

On-site support for complex IT problems

Helpdesk available via phone and email communications

24/7/365 remote

network outsourcing in Jersey City

that includes continuous monitoring



Enhance your IT management with one of the most trusted IT outsourcing companies in Jersey City.
Mitigate Cyber Risks With Advanced Cybersecurity Protection
With cyber threats and attack vectors constantly evolving, it's now more important than ever to ensure your digital defenses can help you avoid them.
As part of our IT outsourcing services in Jersey City, our advanced cybersecurity protection secures your business by:
Advising on IT and related data services

Creating customized security action plans

Determining existing security protection methods

Providing expert insight on network and data security
Take a proactive approach to threat prevention and elimination by working with a leading IT outsourcing company in Jersey City.
Bring Reliable Outsourced IT Services in Jersey City to Your Business Today
Partner with powersolution an award-winning Jersey City IT outsourcing firm.
How We Provide Preeminent Value® With Our IT Outsourcing Services in Jersey City
Achieving and maintaining regulatory compliance within highly-regulated industries helps you maintain service levels while avoiding excessive fines and sanctions.
Working with our IT outsourcing company gives you access to compliance experts who can help your business comply with:
CIS (Internet Security)

HIPAA / HITRUST (Healthcare)

ISO 27000 (IT Security Policies)

CMMC (Department of Defense)

NIST (National Cybersecurity Framework)

And more
With service and guidance backed by CompTIA's Trustmarks certification, you'll achieve full-time compliance from a leading IT outsourcing company in Jersey City, New Jersey.
Jersey City Outsourced IT Services That Provide Preeminent Value®
As a leading managed service provider, we believe in providing total transparency and value for our information technology services. 
That's why our Jersey City IT outsourcing services are backed by Preeminent Value®, which ensures you receive:
Value Upfront
Our outsourced IT services are designed to deliver immediate value for all clients. 
Project Management
From initial planning to launch, we ensure you get the most out of managed service project management plan.
Managed Services Flexibility
Whether you outsource some or all of your IT management to us, we can easily tailor our services to your unique needs.
Value Guaranteed
We work alongside you to consistently deliver value throughout your relationship with us.
Frequently Asked Questions About Our Outsourced Services