Computer Network Support in NJ
Reduce the risk of costly network challenges with proactive network support in New Jersey.
Request a quote for our NJ network support
Why Clients Trust Us for Computer Network Support in NJ
The team at powersolution.com has provided us with immediate and reliable tech support service every time we needed them. It is a comfort knowing that their preventive IT solutions are always working behind the scene, allowing us to focus on what's important, the business of serving emergency responders with the equipment they need to save lives…
CEO V. E. RALPH/EMERGENCY MEDICAL PRODUCTS, KEARNY, NJ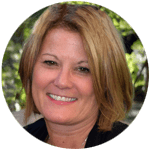 I wanted to say a very huge thank you from all of us at AIN for all of the help powersolution team have given us. Everyone has been really phenomenal to work with and patient with all of our requests and issues. We have made an awful lot of changes lately, we are in much better shape than we were a few weeks ago…Thank you very much – you are all so fabulous to work with!
DIRECTOR OF FINANCE AND HR, AIN, NJ
The powersolution.com team has given us the straight talk on what we need, cost-effective solutions, and detailed proposals. Their IT methods are always seamless, never interrupting our operations and at the best cost. When we've asked, they have delivered. I would recommend them to any business that needs a dependable and reliable IT support team. They are professionals.
PRESIDENT, ATOMIZING SYSTEMS INC, HO-HO-KUS, NJ
When we were looking for an e-commerce solution, powersolution.com's web staff was there to help us transfer our ideas into reality. Their creative guidance and understanding of our business were essential in getting out our message. Leaving room for expansion of the site, they worked diligently to make sure the results were accomplished within our budget. powersolution.com stays in touch from the start to the finish of a job. They don't just build solutions, they build relationships.
CEO MTM RESOURCES, HACKENSACK NJ
Computer Network Support in NJ
111 Town Square Pl Suite 1203
Jersey City, NJ 07310, United States
Request a Quote: (855) 551-7760
Experience the Benefits
of Our Computer Network Support in New Jersey
Ensure Optimal Network Performance With Reliable New Jersey Network Support
Reduce outages and downtime with our computer network support specialists.
Why We Lead the Way for Network Support in NJ
Our customer satisfaction rating
As a leading network services company
Our average customer support response time
Learn More About Our IT Services in New Jersey
Experience the Benefits of Our Secure Global Network (SGN) Services
In today's world, remote working has become the norm. Therefore, having proactive network support services is an absolute must.
powersolution's Secure Global Network (SGN) services helps your business minimize network outages thereby avoiding loss of business due to downtime. 
These services include:
Protection for all locations

Secure remote accessibility

Powerful interoffice connections

Business continuity and network resilience

Comprehensive network security-as-a-service
Mitigate issues and stay productive with reliable network support and SGN services.
NJ Network Support Services Backed by Preeminent Value®
Your business deserves a fully transparent solution and experience from trusted network support technicians. 
That's why from the very first meeting, we provide you with Preeminent Value® that delivers and includes:
Value Upfront
We provide our clients with IT network support designed to deliver value to our clients immediately. 
Project Management
From planning, through development, and into launch, our network support specialists work to get the most out of your project plan.
Managed Service Flexibility
If you need a bit more flexibility in your network, we'll customize your plan to fit your exact needs.
Value Guaranteed
We deliver value via personalized network support and maintenance services.