Eliminate network issues with managed services from one of the leading IT companies in Jersey City.
Request a Quote for Services from Our Jersey City IT Company
Learn More About Our IT Services in Jersey City
Why Clients Trust Our Jersey City IT Company
The team at powersolution.com has provided us with immediate and reliable tech support service every time we needed them. It is a comfort knowing that their preventive IT solutions are always working behind the scene, allowing us to focus on what's important, the business of serving emergency responders with the equipment they need to save lives…
CEO V. E. RALPH/EMERGENCY MEDICAL PRODUCTS, KEARNY, NJ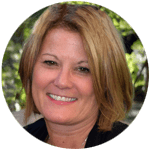 I wanted to say a very huge thank you from all of us at AIN for all of the help powersolution team have given us. Everyone has been really phenomenal to work with and patient with all of our requests and issues. We have made an awful lot of changes lately, we are in much better shape than we were a few weeks ago…Thank you very much – you are all so fabulous to work with!
DIRECTOR OF FINANCE AND HR, AIN, NJ
The powersolution.com team has given us the straight talk on what we need, cost-effective solutions, and detailed proposals. Their IT methods are always seamless, never interrupting our operations and at the best cost. When we've asked, they have delivered. I would recommend them to any business that needs a dependable and reliable IT support team. They are professionals.
PRESIDENT, ATOMIZING SYSTEMS INC, HO-HO-KUS, NJ
When we were looking for an e-commerce solution, powersolution.com's web staff was there to help us transfer our ideas into reality. Their creative guidance and understanding of our business were essential in getting out our message. Leaving room for expansion of the site, they worked diligently to make sure the results were accomplished within our budget. powersolution.com stays in touch from the start to the finish of a job. They don't just build solutions, they build relationships.
CEO MTM RESOURCES, HACKENSACK NJ
IT Company in Jersey City
111 Town Square Pl Suite 1203,
Jersey City, NJ 07310, United States
Request a Quote: (855) 551-7760
Our Jersey City IT Company by The Numbers
Average customer satisfaction score
Working with small and medium sized businesses
Typical customer retention time
Not All IT Companies in Jersey City Offer What We Do
Managed Services Backed By Preeminent Value®
A successful partnership leads to a successful solution.
Preeminent Value® is powersolution's proprietary process of client engagement. This process focuses first and foremost on building a solid relationship with clients and is based on five principles: 
Value Upfront
Project Management
Cost Containment = Faster ROI
Managed Services Flexibility
Value Guaranteed
By way of our Preeminent Value, powersolution's team is dedicated to delivering unsurpassed value to you and your organization.
Get The Support You Want and Need With Our Jersey City IT Company
With powersolution, you can have your managed services, support and security the way you want them.
We offer you modified service packages that are designed to suit your business's IT needs. Options for these packages include, but not limited to:
Helpdesk and/or on-site technical support
Remote Monitoring & Management
ThreatOps security
Secure Global Network
Co-managed IT
Disaster recovery and business continuity
No matter which solutions you choose, you're always in charge.
Take advantage of powersolution's modified services and take control of your IT budget and spending today.
Gain Control Over Your IT With Our IT Company in Jersey City
Work with a trusted IT company in Jersey City and experience a new level of IT efficiency.
Improve Your Efficiency With a Streamlined Project Management Process
IT projects only succeed when they are tailored to an individual organization's needs. That's why powersolution follows a strict project management process that includes:
Initiation
Planning
Execution
Completion
Ongoing Monitoring & Management
Each phase of project management is approached with the same attention to detail.
powersolution focuses on ensuring that all deliverables have been implemented and approved, including providing for ongoing monitoring and management after project completion.
Support Your Business Needs With Our Secure Global Network Services
A robust network that works seamlessly with your organization is a must. 
As one of the top IT companies in Jersey City, our network support is powered by a cloud-based platform that is built on four major elements.
Data Protection
Managed IT Services
Hosted Cloud Services
Managed Security Services
Our SGN platform makes connecting and securing distributed businesses simple and cost-effective while helping your entire team become more productive.
Meet All of Your IT Needs
Ensure your organization's technology needs are met with one of the leading IT companies in Jersey City.
Frequently Asked Questions About Our IT Company