Jersey City IT Consulting Services
Move ahead of your competition with dependable IT consultants in Jersey City, New Jersey
Learn More About Our IT Services in Jersey City
What Clients Say About Our IT Consulting Services in Jersey City
The team at powersolution.com has provided us with immediate and reliable tech support service every time we needed them. It is a comfort knowing that their preventive IT solutions are always working behind the scene, allowing us to focus on what's important, the business of serving emergency responders with the equipment they need to save lives…
CEO V. E. RALPH/EMERGENCY MEDICAL PRODUCTS, KEARNY, NJ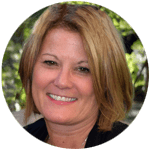 I wanted to say a very huge thank you from all of us at AIN for all of the help powersolution team have given us. Everyone has been really phenomenal to work with and patient with all of our requests and issues. We have made an awful lot of changes lately, we are in much better shape than we were a few weeks ago…Thank you very much – you are all so fabulous to work with!
DIRECTOR OF FINANCE AND HR, AIN, NJ
The powersolution.com team has given us the straight talk on what we need, cost-effective solutions, and detailed proposals. Their IT methods are always seamless, never interrupting our operations and at the best cost. When we've asked, they have delivered. I would recommend them to any business that needs a dependable and reliable IT support team. They are professionals.
PRESIDENT, ATOMIZING SYSTEMS INC, HO-HO-KUS, NJ
When we were looking for an e-commerce solution, powersolution.com's web staff was there to help us transfer our ideas into reality. Their creative guidance and understanding of our business were essential in getting out our message. Leaving room for expansion of the site, they worked diligently to make sure the results were accomplished within our budget. powersolution.com stays in touch from the start to the finish of a job. They don't just build solutions, they build relationships.
CEO MTM RESOURCES, HACKENSACK NJ
powersolution.com
IT Support in Jersey City
111 Town Square Pl Suite 1203, Jersey City, NJ 07310, United States
Get Rapid Results With Our IT Consultancy in Jersey City
Bring Clarity to Your Technology Decisions With Our IT Consulting in Jersey City
Improve your IT today for a better tomorrow with our IT consulting firm in Jersey City.

The Advantages of Working With Our IT Consulting Company in Jersey City
Professional business experience as an IT consulting company
Client satisfaction for our IT consulting in Jersey City, NJ
Average client onboarding time
Business Solutions Aligned to Your Unique Needs
Benefit from one of the most experienced Jersey City IT consulting companies to ensure your infrastructure can support your needs now, and in the future. 
Our experienced IT consultants in Jersey City will conduct a full assessment of your entire infrastructure and make a detailed action plan that ensures you can reach your long-term goals. 
Through our robust consulting process that includes scoping and planning, process and design, and management and support we'll help you:
Reduce IT costs

Increase productivity

Eliminate complex security challenges

Improve network flexibility to work from anywhere
Get the most out of your infrastructure when you partner with one of Jersey City's most trusted IT consulting firms.
Ensure Success With Our Five-Step
IT Consulting Process in Jersey City
Your business has unique needs and goals, which is why our IT consulting firm avoids providing "one size fits all" solutions.Instead, our IT solutions consulting helps you reach your long-term goals through a comprehensive five-step process:1. Initiation The project's objective is defined and a project manager is assigned.2. Planning The project manager and team plan the necessary steps to reach a successful outcome.3. Execution The plan is executed with consideration towards flexibility and design.4. Monitoring We actively monitor critical factors, such as time, cost, and risk.5. Completion We ensure the implementation and approval of all deliverables to ensure successful completion.Get the guidance you need from conception to completion when you partner with our IT consultants in Jersey City, New Jersey.
How Our IT Consultancy in Jersey City Delivers Preeminent Value®
When it comes to your business, you need an IT consulting company you can depend on. 
That's why our IT consulting in Jersey City, New Jersey is backed by our Preeminent Value® process, which ensures you'll always find value with our technical solutions.
Value Upfront
We design our managed IT services to provide you with immediate value when you begin working with us.
Project Management
Every aspect of your IT projects is analyzed and reviewed to ensure alignment and avoid exceeding objectives.
Managed IT Services Flexibility
We can tailor and modify our services to help you reach your business goals.
Value Guaranteed
We deliver value through every aspect of our engagement to build and maintain a close relationship with you.
Frequently Asked Questions About Our IT Consulting Services