Jersey City IT Helpdesk Services
Streamline your helpdesk support service in Jersey City
Request a Quote for Our Jersey City IT Helpdesk Support Services
Learn More About Our IT Services in Jersey City
What Clients Say About Our Jersey City IT Helpdesk Company
The team at powersolution.com has provided us with immediate and reliable tech support service every time we needed them. It is a comfort knowing that their preventive IT solutions are always working behind the scene, allowing us to focus on what's important, the business of serving emergency responders with the equipment they need to save lives…
CEO V. E. RALPH/EMERGENCY MEDICAL PRODUCTS, KEARNY, NJ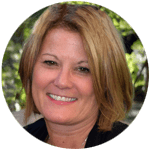 I wanted to say a very huge thank you from all of us at AIN for all of the help powersolution team have given us. Everyone has been really phenomenal to work with and patient with all of our requests and issues. We have made an awful lot of changes lately, we are in much better shape than we were a few weeks ago…Thank you very much – you are all so fabulous to work with!
DIRECTOR OF FINANCE AND HR, AIN, NJ
The powersolution.com team has given us the straight talk on what we need, cost-effective solutions, and detailed proposals. Their IT methods are always seamless, never interrupting our operations and at the best cost. When we've asked, they have delivered. I would recommend them to any business that needs a dependable and reliable IT support team. They are professionals.
PRESIDENT, ATOMIZING SYSTEMS INC, HO-HO-KUS, NJ
When we were looking for an e-commerce solution, powersolution.com's web staff was there to help us transfer our ideas into reality. Their creative guidance and understanding of our business were essential in getting out our message. Leaving room for expansion of the site, they worked diligently to make sure the results were accomplished within our budget. powersolution.com stays in touch from the start to the finish of a job. They don't just build solutions, they build relationships.
CEO MTM RESOURCES, HACKENSACK NJ
powersolution.com
IT Support in Jersey City
111 Town Square Pl Suite 1203, Jersey City, NJ 07310, United States
Enhance Your Organization's Efficiency with Our Jersey City IT Help Desk Services
Avoid Loss With Outsourced IT Helpdesk Support in Jersey City
Let powersolution become your trusted IT helpdesk in Jersey City.
Our Jersey City IT Helpdesk Company by The Numbers
In the IT customer service business
Our support team customer satisfaction rating
Our average IT help desk response time
Secure Your Organization's Data With Hosted Cloud Services
With the help of our IT helpdesk experts in Jersey City, you can streamline and manage your day-to-day business functions with cloud computing capabilities.
With us in your corner, you gain professionals that specialize in:
Email solutions
Virtual desktops
Hosted cloud solutions
Our virtual desktop support enables your business to protect its data while reducing operating expenses and eliminating capital expenditures.
Enjoy Anywhere, Any Device Connectivity
In addition, these solutions increase employee productivity with around-the-clock connectivity support.
Avoid Loss of Revenue With Business Continuity and Disaster Recovery
Whether natural or man-made, disasters happen. 
That's why it's vital that your information technology support team has measures in place to avoid the loss or corruption of your business data. With powersolution's Backup and Disaster Recovery (BDR), you'll benefit from:
Advanced data backup
Disaster recovery testing
Proactive methods of business safety procedures
Of the companies that experience a major loss, 43% never reopen and 29% close within 2 years. Protect your organization with powersolution's BDR.
Stay Compliant With Industry Regulations
Regulations continue to evolve faster than many businesses can keep up. Our support services included dedicated compliance reviews that keep your business prepared:
NIST
HIPAA
HITECH
Among others
By outsourcing your IT solutions to a team of professionals trained on regulatory compliance, you'll mitigate your risk of penalties and create long-term solutions that protect your business.
Frequently Asked Questions About Our IT Help Desk Services