Trusted technology guidance from a Premier IT Consulting Company in New Jersey
We are a complete Tech Company offering IT consulting services in NJ
Request a Quote for our IT Consultants in NJ
Why Customers Choose Our New Jersey IT Consulting Services
The team at powersolution.com has provided us with immediate and reliable tech support service every time we needed them. It is a comfort knowing that their preventive IT solutions are always working behind the scene, allowing us to focus on what's important, the business of serving emergency responders with the equipment they need to save lives…
CEO V. E. RALPH/EMERGENCY MEDICAL PRODUCTS, KEARNY, NJ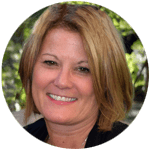 I wanted to say a very huge thank you from all of us at AIN for all of the help powersolution team have given us. Everyone has been really phenomenal to work with and patient with all of our requests and issues. We have made an awful lot of changes lately, we are in much better shape than we were a few weeks ago…Thank you very much – you are all so fabulous to work with!
DIRECTOR OF FINANCE AND HR, AIN, NJ
The powersolution.com team has given us the straight talk on what we need, cost-effective solutions, and detailed proposals. Their IT methods are always seamless, never interrupting our operations and at the best cost. When we've asked, they have delivered. I would recommend them to any business that needs a dependable and reliable IT support team. They are professionals.
PRESIDENT, ATOMIZING SYSTEMS INC, HO-HO-KUS, NJ
When we were looking for an e-commerce solution, powersolution.com's web staff was there to help us transfer our ideas into reality. Their creative guidance and understanding of our business were essential in getting out our message. Leaving room for expansion of the site, they worked diligently to make sure the results were accomplished within our budget. powersolution.com stays in touch from the start to the finish of a job. They don't just build solutions, they build relationships.
CEO MTM RESOURCES, HACKENSACK NJ
We Provide IT Consulting Services With Individualized Approach for Your Small or Medium Business
IT Consulting Services in New Jersey
111 Town Square Pl Suite 1203
Jersey City, NJ 07310, United States
Request a Quote: (855) 551-7760
Contact powersolution Today for
Custom New Jersey IT Consulting
Streamline your business strategy with one of the top IT consulting firms in New Jersey.
Why powersolution is the Preferred Provider
for IT Consultants in New Jersey
Learn More About Our IT Services in New Jersey
Get Customized IT Consulting in NJ to Prepare Your Business for Growth and Security
powersolution views our customers as consulting partners. Our IT consulting firm works closely with your business to assess your needs and challenges. 
A major benefit of choosing one of the best New Jersey IT consulting companies is that we provide quick, friendly, customized service. 
No more waiting for hours on the phone with huge consulting firms trying to get through to a real person – and no more paying for extra services that don't fit your needs.
As a leading IT consulting firm in our area, we provide comprehensive IT consultancy with the personalized support of a small provider. Our experts also offer in-person tech support whenever complex issues arise.
Eliminate the Hassle of Dealing with Multiple IT Consulting Companies in NJ and Reduce Expenses
Many businesses seeking IT consulting in New Jersey use multiple consulting companies for their wide-ranging information technology needs. 
Using more than one IT consulting firm means paying multiple bills, dealing with many different project managers, and having data spread across multiple services.
Consolidating all your needs with a single IT consulting firm reduces expenses, streamlines operations and ensures your data is centrally accessible.
powersolution is the preferred choice among New Jersey IT consulting firms due to our stellar customer satisfaction record and complete service offering. Let our IT consultants manage all your tech needs in one place
Our New Jersey IT Consultants Ensure Your Business is Always Aligned With Industry Compliance Regulations
We are one of the leading IT consulting firms in New Jersey when it comes to regulatory compliance services. 
Businesses that do not comply with industry regulations can face costly fines and other penalties that damage their reputation.
powersolution is an IT consulting company with experts in a wide range of industries. 
Many of our IT consultants are HIPAA certified, and have the knowledge to keep your business up-to-date with ever-changing industry standards.
We ensure that all necessary security regulations are met, and provide ongoing IT management consulting that always follows the latest regulations.
Frequently Asked Questions About Our IT Consulting Services